I just released Gebabbel 0.4. There's not much new in this release:
Added copyright files
Added gpsbabel source
Added gpsbabel 1.3.6 binaries
Added french translation: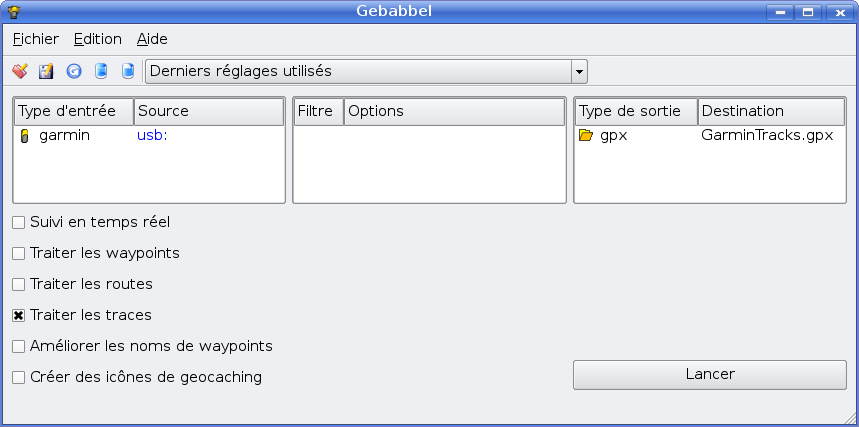 Gebabbel has been downloaded over 2,500 times in 2008. Not that much compared to the 65,000 downloads of gpsbabel, but on the other hand, I'm of course proud having written an obviously useful piece of software.
Again, many thanks to Trolltech for offering their excellent Qt4 class library under an open source license.
Small hint: If you want to try the french translation on non-french systems, add the following line to the section »[General]« of the file GebabbelUserSettings.ini:
Language=fr_FR