Admittedly, the german language neither is an easy to learn nor an elegant language. During my stay in Kaufungen, I found this »Berliner« ad in front of a bakery. The writer obviously was not a native speaker (instead of »verschiedene Fühlungen« he meant »verschiedenen Füllungen«, »various fillings«):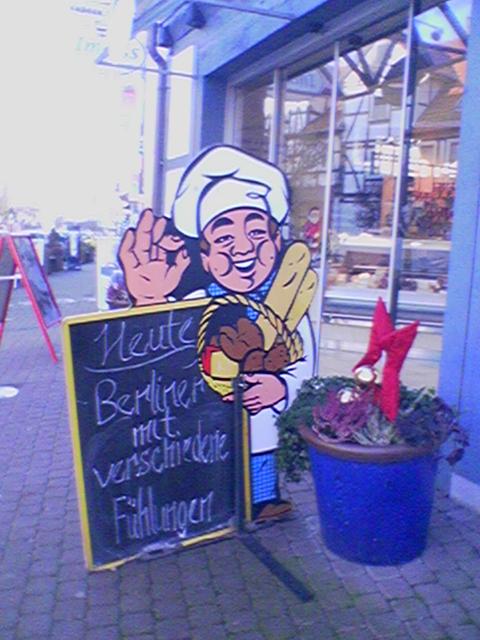 Not that my english was perfect (actually, it's lousy :) ), but it reminds me of a column of Bastian Sick called »Zwiebelfisch«.
In his column, Bastian Sick collected some (even user contributed) material concerning german grammar. As the column got very popular, he condensed the material in a series of books (currently three) called »Der Dativ ist dem Genitiv sein Tod«. There's even a »three in one« issue.
If you have to cope with the german language (e.g. being a technical writer etc.) it will help you to avoid common mistakes and improve your skills. Even if you are a native speaker :) .