Today (and two weeks ago) I've done some mapping in the Bienwald. Though the weather was not optimal, I needed a bit of physical activity. I wanted to map some minor paths and ways by foot which are not fun to be mapped by bike.
The Bienwald contains lots of ancient remains, which more or less all belong to the german-french history, such as the Mundat stones: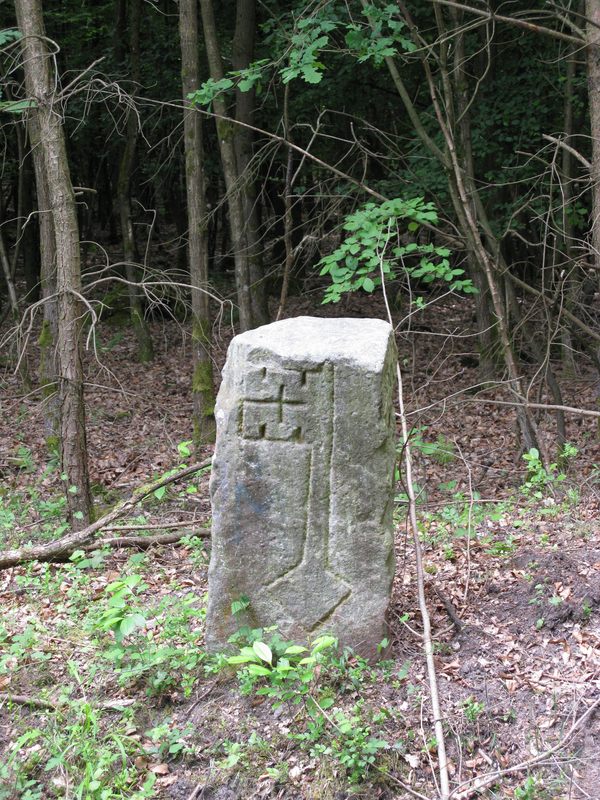 Thats the area I traversed today.
First (and most ancient) there are the Mundat stones (see the image above), medieval boundary stones which marked the border between the dioceses Wissembourg (france today) and Speyer (germany today) back in the 8th century. There are plenty of them, visible on the map when zooming in. Today it is the border between the districts »Germersheim« and »Südliche Weinstraße«.
Then there are the »Turkogräber« where 5 african (sic!) soldiers are buried. They died in 1870 during the Franco-Prussian war (see the above link again for the location).
And finally, there are lots of bunkers of infamous nazi germany, destroyed at the end of WW2: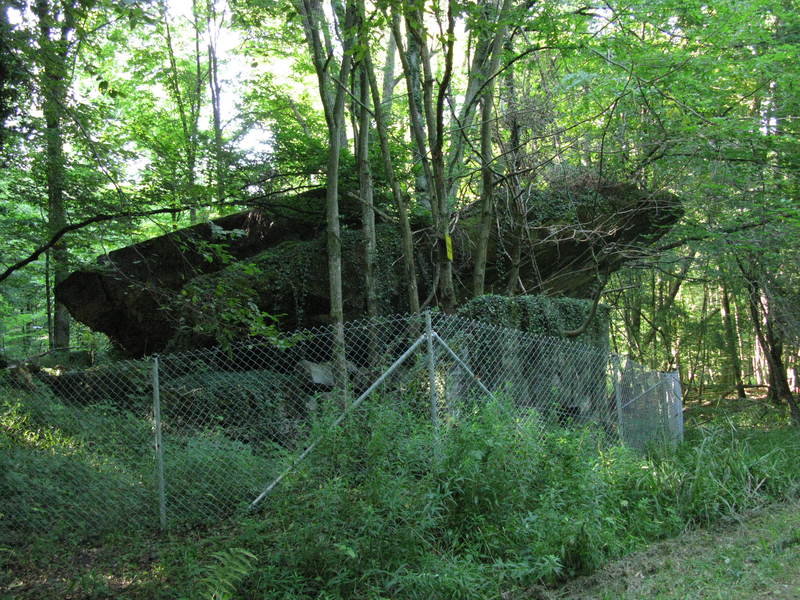 There is a further fortification line in the south, called »Lauterlinie«. The photo shows the entry to one of the redoubtes: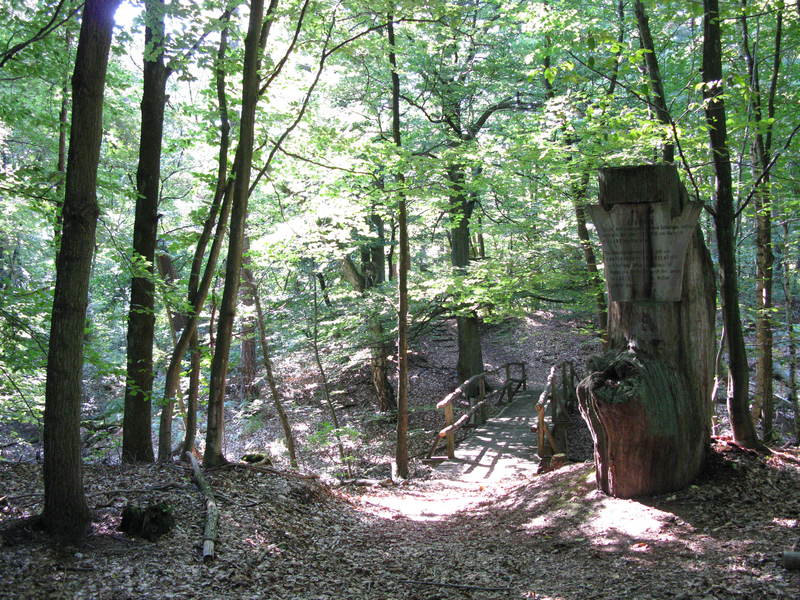 The above pictures have been taken by me on earlier trips, not today. They are hereby released into public domain. For better quality pictures, feel free to contact me via electronic mail.