Today the RAM mount for my home-grown N810 container arrived: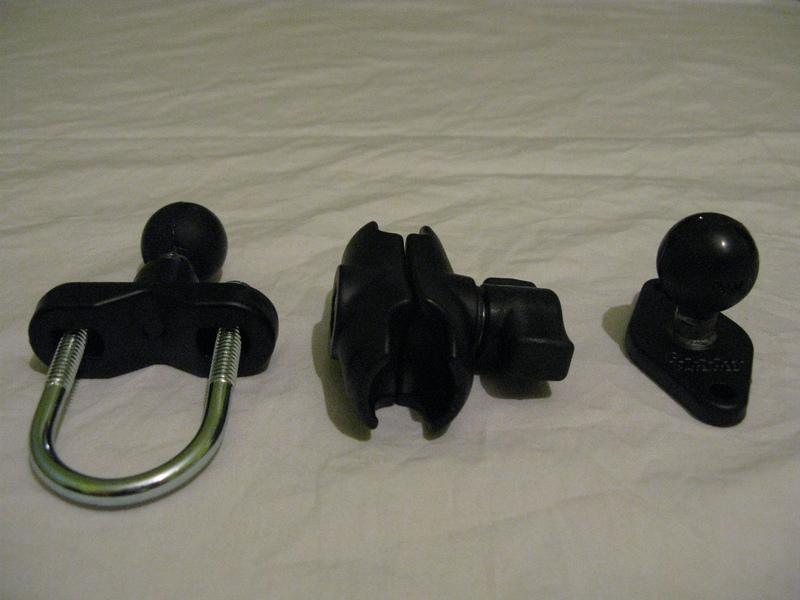 The part in the middle is a fastener. The silver part will be fixed on the handlebar, the rhombus like part will be applied to the bottom of the Otterbox 2000. Combined, the mount looks like this: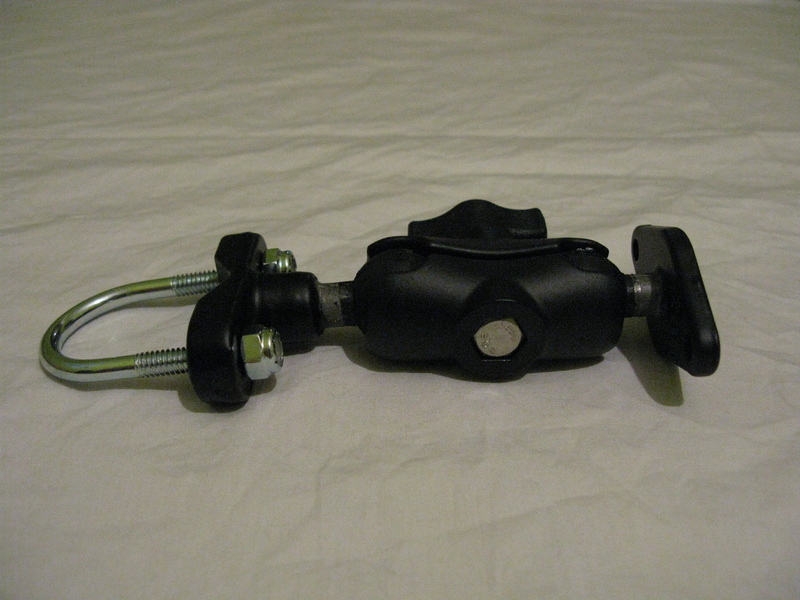 Thanks to the rubber balls, the mount can be adjusted to a variety of positions: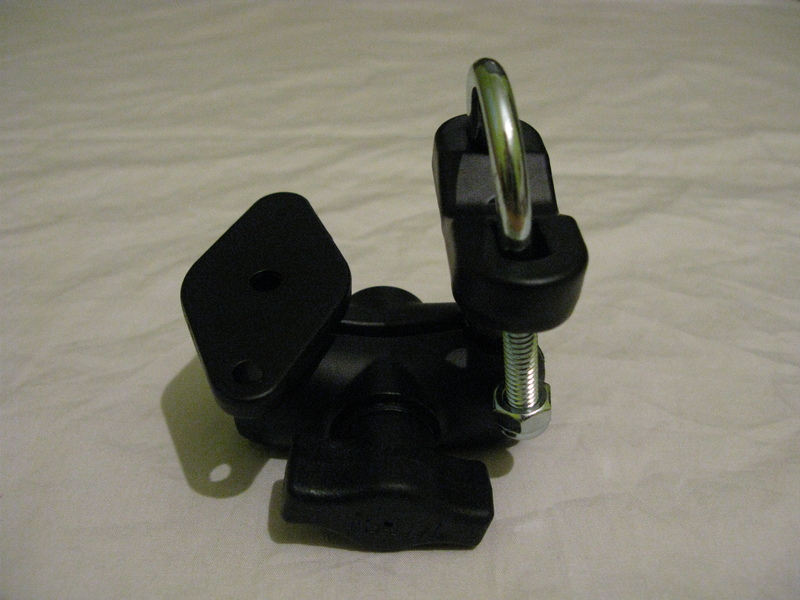 Though the workmanship especially of the rubber balls IMO was not state of the art (at least compared to the price of almost 30€ I paid for it), all other parts are well manufactured. The overall robustness of the mount seems to be excellent. I'm pleased that I spent the money.
Applying the bottom part to the handlebar was easy. Applying the top part to the Otterbox requires some craftsmanship:
Complete the second hole of the rhombus. For some reason (seemed to be intentionally) only one hole was drilled through completely (in the above pic, you can see the front hole but no back hole at all). Chamfer it.
Drill two holes of 5.5 millimeters in diameter into the bottom of the Otterbox. Chamfer the holes.
The top and bottom of the Otterbox is slightly curved. To avoid stress cracks, apply some shims (at least at the inner side of the box) and rubber or foam between the metal parts and the box.
Use two 5mm screws and nuts to fix the mount to the box. Depending on the smoothness of your rubber inlays, it shouldn't be necessary to tighten them to much. Self-locking nuts would be great.
I just used some rather dated hardware I found in my stock. Need to get new ones tomorrow. That's how it looks today: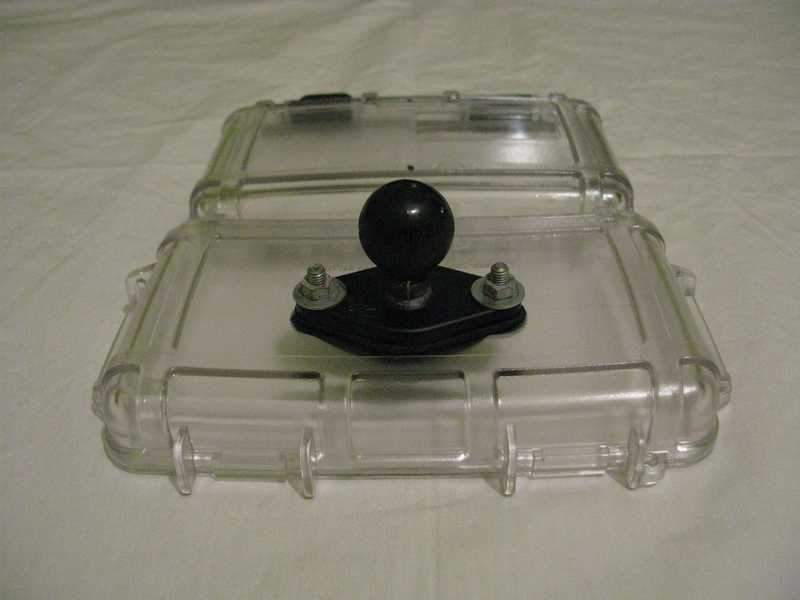 As it's currently raining, I will share pics about the box mounted on the bike later this week.