So here we go again, pictures of some fungi I found during today's walk in the (rainy) forests. White ones…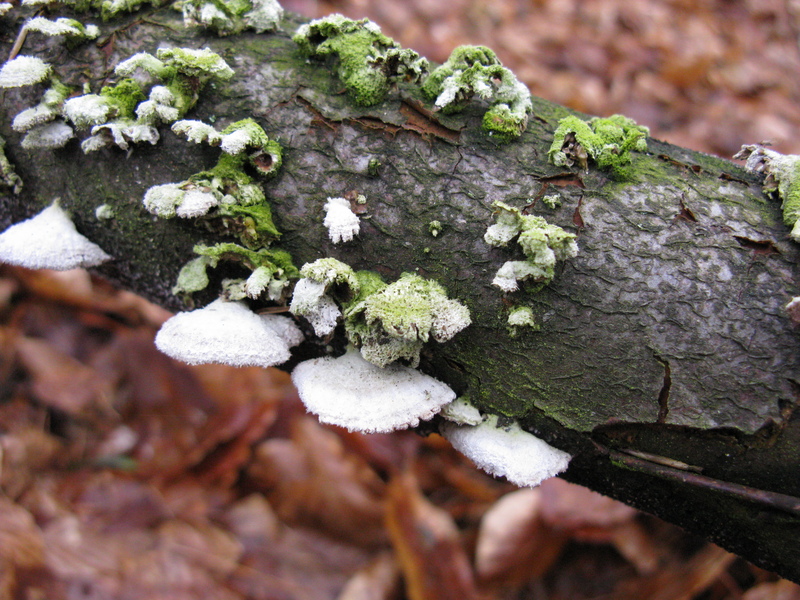 …and a voyeuristic shot: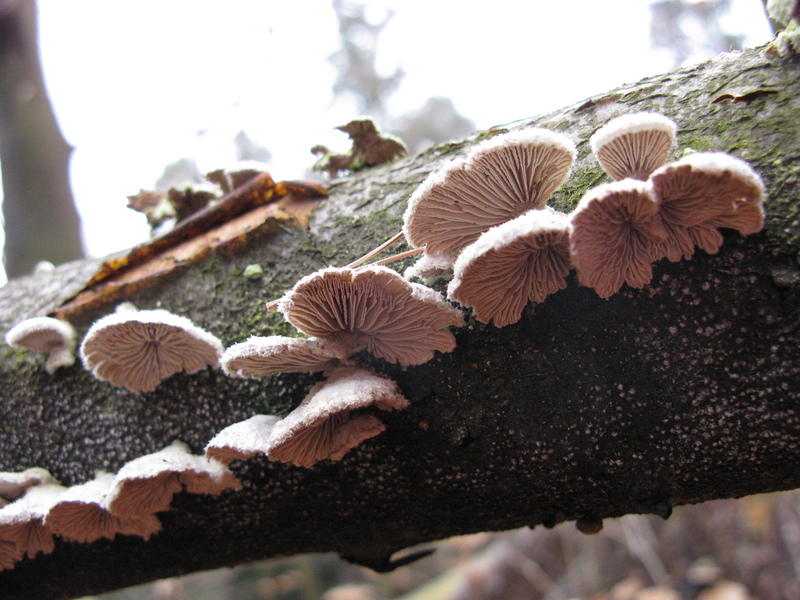 Some moss: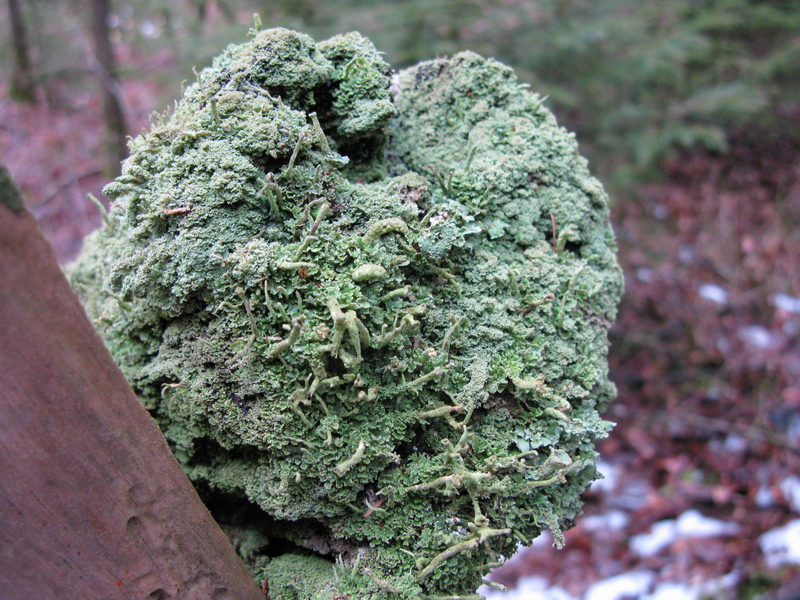 Some almost appearing like art:
Looks like a muted trumpet bell: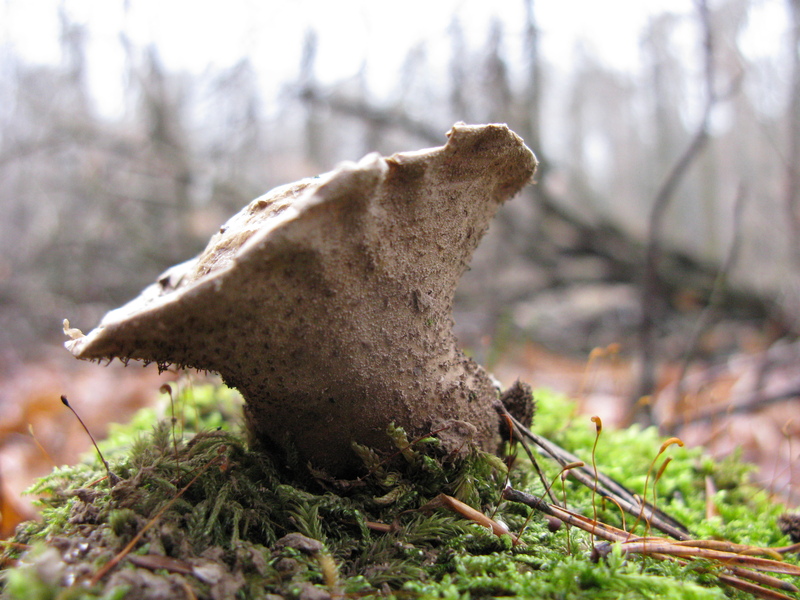 Three puffballs, looking a bit like an industrial plant: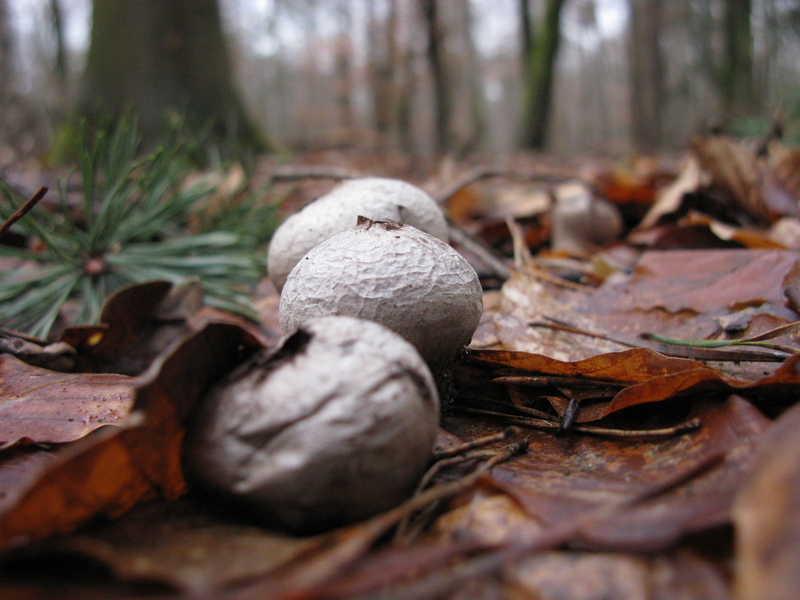 Modern architecture: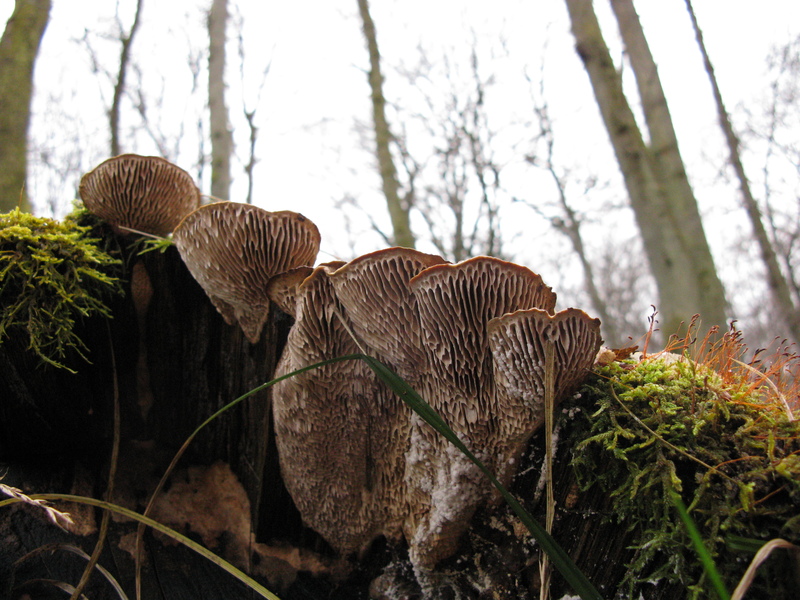 Nice colour composition: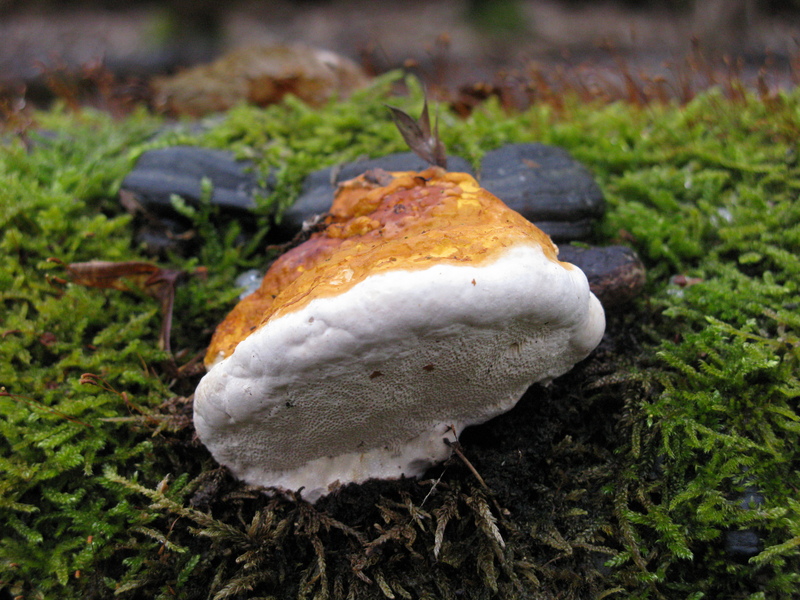 Aligned according to the wooden structure: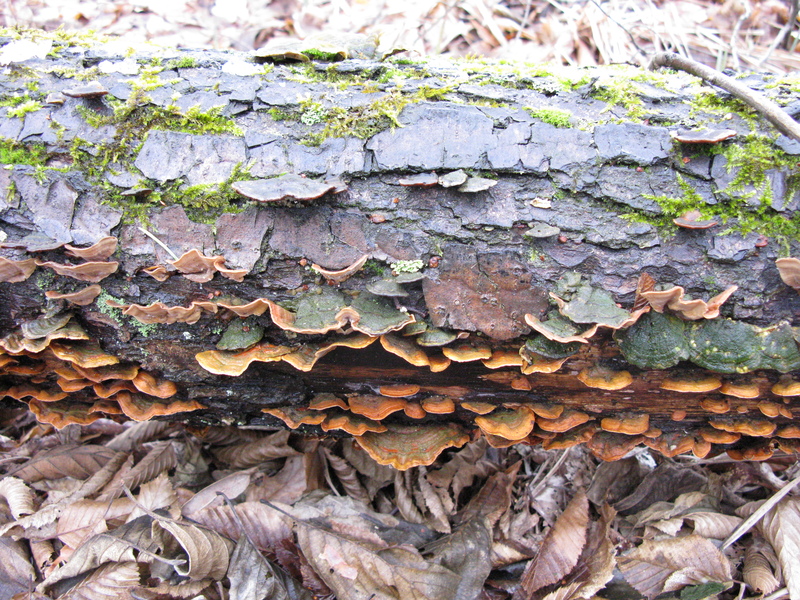 Red ones: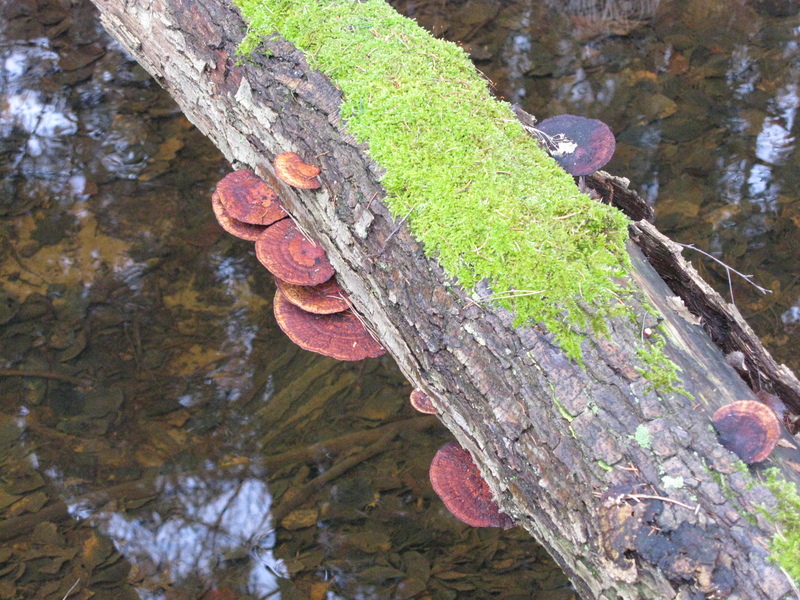 A wee small one, on top of a cut tree trunk: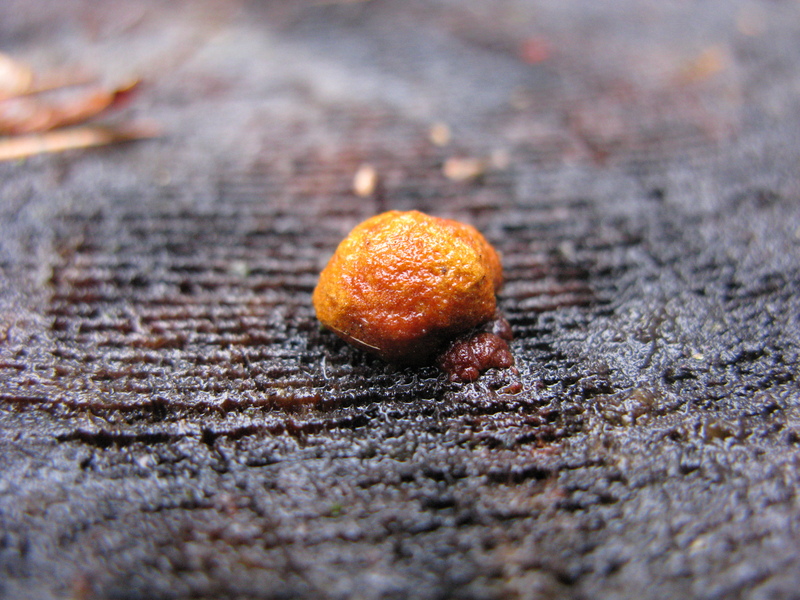 Reminds me a bit of polished leather: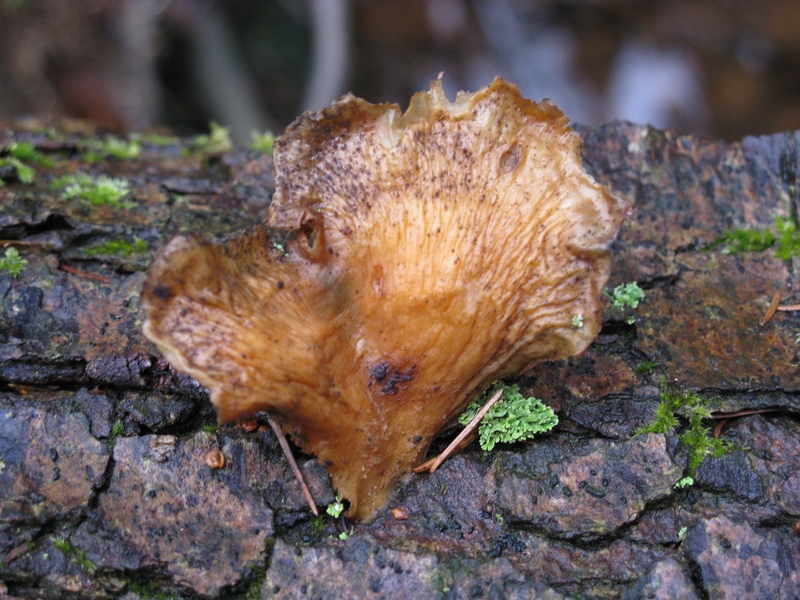 All of the 13 pictures shown above are hereby released into public domain. For a better resolution version, do not hesitate to contact me.