One of the best applications for the Nokia Internet Tablet N810 is Numpty Physics. I've never been a fan of computer games, but this one is outstanding! Unfortunately, it crashed on my Diablo installation, but I managed to fix it a couple of minutes ago.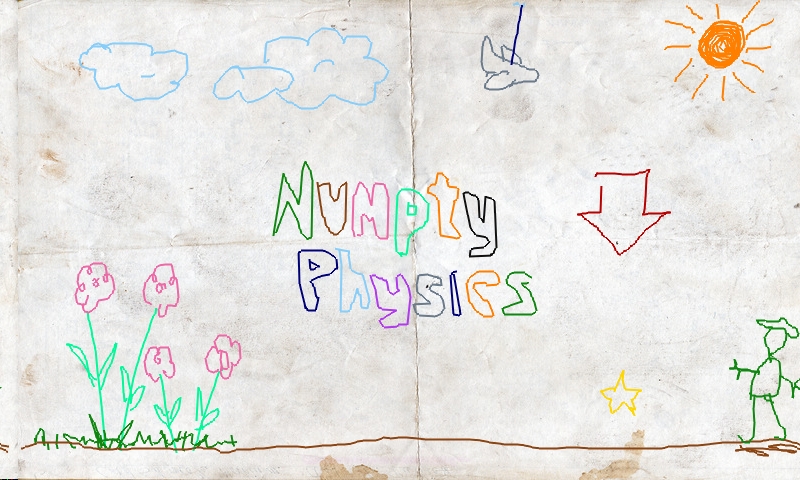 To install it on the latest operating system (aka Diablo) you need to activate the extras-devel respository in the application manager. Unfortunately, this version immediately crashed on my tablet right during startup, thus being unusable. Either it is a general bug, or an issue residing in my particular installation. The error message when invoked from an xterm reads as follows:
gotoLevel 0
loaded image /usr/share/numptyphysics/paper.jpg
*** CAUGHT: invalid stroke def
I solved the issue by uninstalling the buggy version and replacing it with the one of the former operating system (aka Chinook). Step by step instructions:
Remove Numpty Physics using the application manager.
Download the package for Chinook manually and save it on your tablet.
From the application manager, use the menu to install the downloaded file.
Enjoy :) .
If the software update offers to update Numpty Physics, do not update it, as it would overwrite your working installation with the defective one again :) .