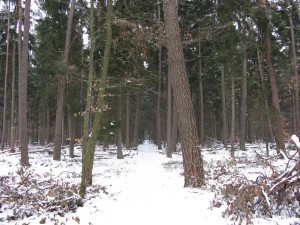 This winter was a cold one, and there was enough (though not much) snow for winter sport activities at the black forest. Currently it's melting, which is due to spring, not global warming :) .
Daylight saving time starts next sunday, so I hope I can reopen the biking season. There are two obstacles, though: the weather forecast and the fact that my office hours tend to regularly extend beyond 7PM.
During the cold weeks, I did some mapping trips in the nearby woods which I didn't blog about. Time to post some pics of the trips :) .