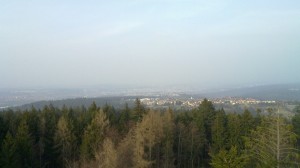 10 people, two public transport tickets – we did a marvellous spring hiking trip from Calmbach to Pforzheim. That's the viewpoint at Büchenbronner Höhe: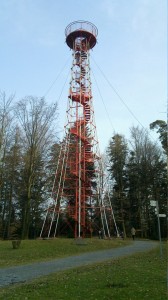 I find wild boars interesting, but I'm not really interested that they come that close – at least not somewhere in the woods. Fortunately this one was enclosed in a compound :) :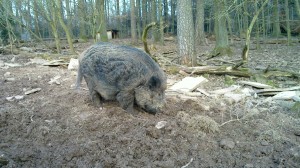 Almost everything on the way already was in the OSM database, so I only recorded stuff for minor edits. I used MoNav on the N900 for routing, track logging and note taking. Additionally I played with OsmAnd on the tablet every now and then. It provids tons of great features. The disadvantage is that it features tons of configurations options to cope with :) .
BTW: Thanks, Miro, for organizing the trip – I know you are reading this :) .