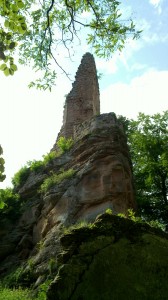 Today I recycled the trip to the Wasigenstein ruins, where you can find more and less pleasant contemporaries :) :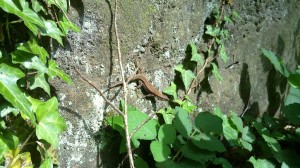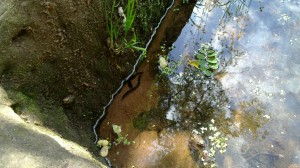 I coped with the 8 kilometers incline between Lembach (200 m) and the Col du Pigeonnier quite easily, though it took me about 75 minutes to master the 232 meters of altitude:
The decline to Wissembourg rather was little fun, since some strong wind from west came up, blowing me almost off the street. The rest of the trip however was a great joy, and I still found some details where I was able to improve the data of our collaboratively maintained openstreetmap database.
Some impressions: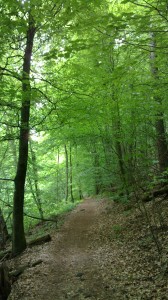 There were enough restaurants along the trip, namely in Nothweiler, Schönau (pic) and Wengelsbach: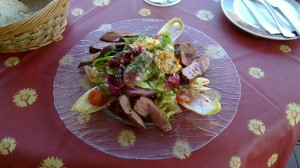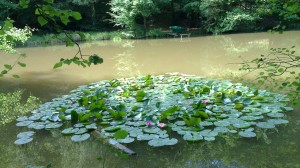 I also revived an old hobby of mine – catching fungi pics :) .