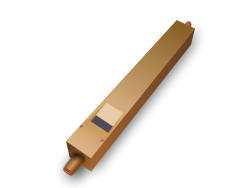 During the last couple of days, I spent several hours to convert »Jeux d'orgues 2« for the Korg Kronos. I imported the SoundFont, adjusted the multisamples, created programs and combinations. More details can be found via the Jeux d'orgues 2 product page.
Release Notes
Initial release :) .
Feedback
I need feedback whether the data provided works well on other machines. While I think the files provided should do the trick, I'm not absolutely sure whether I understood the sample management of the Kronos correctly.
Fundraising
I had a lot of fun playing this pipe organ's stops using the Kronos, and hope you enjoy as well. In case you do, please consider spending a couple of bucks to Joseph Basquin (see »FAIRE UN DON« at the bottom of his page) who kindly agreed to reuse his samples.