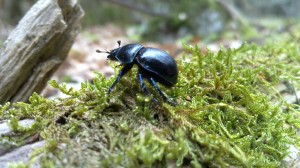 Though it was a cloudy day, spring was back at about 12°C. Near an alsacien pass called Col du Pfaffenschlick, the Fossé antichar, part of the Ligne Maginot, was waiting.
At both ends of the anti-tank trench, the area is crowded by underground bonkers and pillboxes: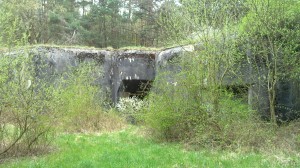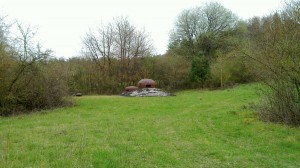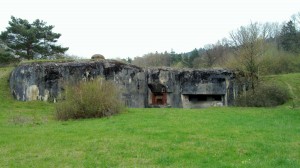 The street from Climbach to the Col du Pfaffenschlick crosses the trench: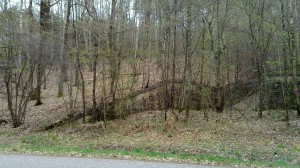 The trench was not built straightforward. Instead, it is split into sections. Each of them ends in a dead end, secured by a bunker: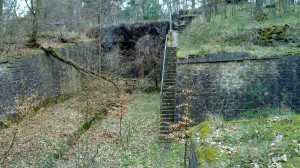 The next section starts as a junction a couple of meters before the bunker and usually is cranked: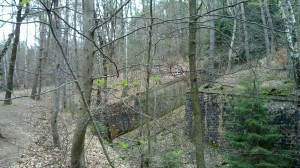 A ditch follows the middle of the trench. Some parts are really muddy, and we had to cope with some little friends which have not been welcome.
I'd like to thank the non-mapping participants for being patient with me, eumiro and the ticks :) . To end this rather martial posting, here's what spring looks like: