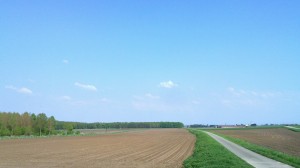 Until yesterday, the weather was cool and rainy. But finally spring came to play, with temperatures about 20°C and a light wind of the right direction.
Between Scheibenhard and Wissembourg a paved way follows an abandoned railway. I mapped the villages nearby a couple of years ago. While passing by, I noticed a lot of details still missing in the openstreetmap data set. The next time I'll take this route I'll make it a pure mapping trip to improve the situation.
In the surroundings a couple of pumpjacks mark some oil wells: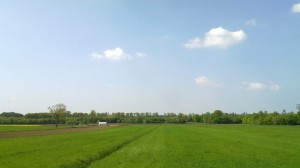 It's interesting that the Alsace was one of the first centers of petroleum extraction (german article), for example near Merkwiller-Pechelbronn.
As a reward for the trip, I got a tasty alsacien salmon trout. Liked it: