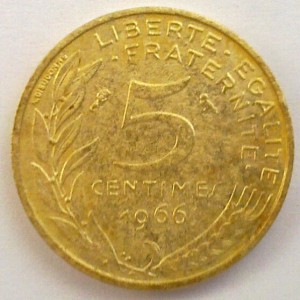 Today, the saturday before pentecost, we've been to Wasigenstein Castle. We enjoyed the warm and sunny day with the children, observing leeches, newts, lizards, and a colubrid.
Near the Sauer, we found those five centimes coined in 1966, 36 years before the Euro became the common european currency. Here's the opposite side of the coin: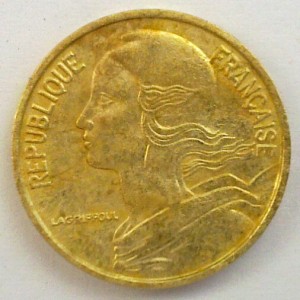 I also had the occasion for some wee small edits concerning the openstreetmap data set.