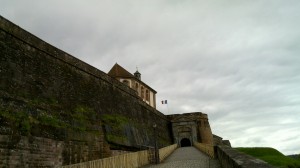 The summer quickly was over. Since last (pentecost) sunday temperatures of about 12°C, wind and rain are back. Fortunately I still had a joker for such conditions on stock – a visit of the »Citadelle de Bitche« (official french and german pages, french and german wikipedia articles).
The fortification is based on a natural plateau of sand stone. Most buildings on its top have been destroyed during ww2 except for the basement or foundation walls.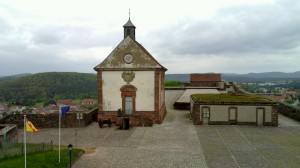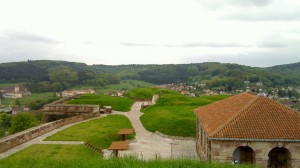 However, many facilities are below the plateau's level. They have been restored so that the visitors get an impression what it looked like about 145 years ago during the Franco-Prussian war (pictures can be found here and here).
Some mapping did already exist, but mainly as a rough sketch. I tried to improve the situation so that OpenStreetMap now shows more details.
That's it so far. Schalten Sie bald wieder ein wenn es heißt "Besuch bei unseren geschätzten Nachbarn" :) .