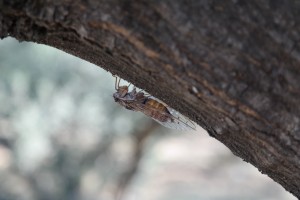 During the trip, I used Osmand with openstreetmap data for navigation, which served me very well. I didn't expect the data is that good. Thanks to all contributors.
Phalasarna "is an ancient Greek harbor town on the northwest coast of Crete". On the way to the excavations, an ancient "throne" and a sarcophagus suddenly appear.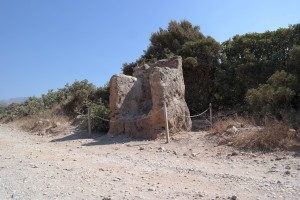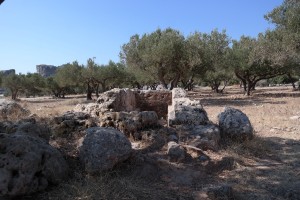 I found a room in Afrotolakous, an extremely quiet nearby bay. Be prepared for some goats populating the small streets.