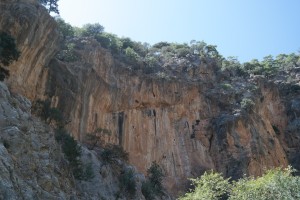 The Sarakinas is a river, or just a stream during the summer months, near Mithi respectively Myrtos. The upper half of it provides a canyon suitable for a nice demanding hiking trip. Shoes with a rough rubber sole are recommended, since most stones are relatively glossy.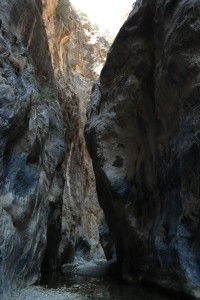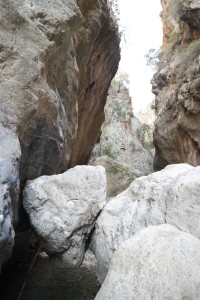 While enjoying the falls, I used the occasion for some long exposure pictures: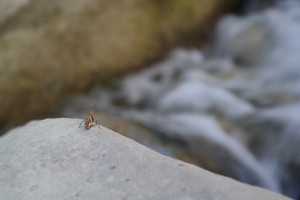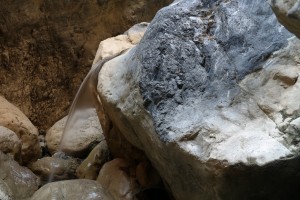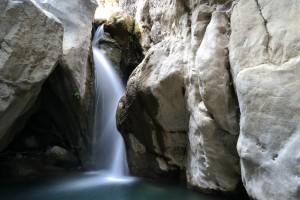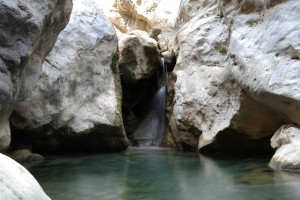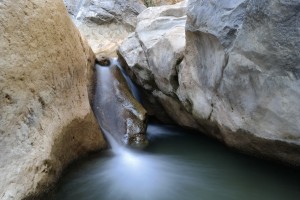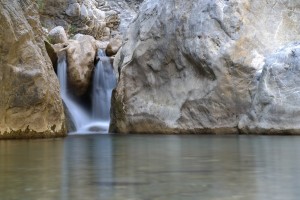 Frankly, I didn't expect to observe raptors, frogs, or even crabs.