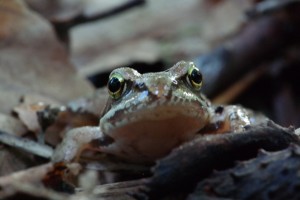 Due to some humid days fungi found perfect conditions for growth. Thus I visited the Bienwald, a forest I mapped a couple of years ago, south of Schaidt during the last weekend. I added some minor details to the openstreetmap data set, but the main purpose has been to learn more how to make good use of a mirrorless camera. The area I've chosen can be found between the Bildeiche and the Heilbach stream.
I used the Samsung NX300, a mirrorless interchangeable-lens camera ("DSLM") and the 60mm F2.8 Macro ED OIS SSA iFn lens, which is a lens with a fixed focal length of 60 millimeters.
Most of the time I was using the camera's aperture priority mode (»A« on the mode dial) so that I was able to control the depth of field while the camera controlled the shutter speed. Whenever suitable, I used the camera's autofocus system. As soon as the object is small and very close to the lens, the autofocus often fails (which is not a bug but a technical challenge) and I used the manual focus provided by the lens instead.
I did neither use any artifical light, reflector or diffusor nor a tripod, though I used the ground very often to stabilize the camera (especially under bad light circumstances with slow shutter speeds). I'm still struggling with some basics, e.g. image composition and, most important, getting the focus set right, which is a challenge using the (glossy) display of the camera. This means I'm not really content with the results, but I like some of the pics anyway :) .
Often I find scenes interesting where they are just breaking (or just broke) through the ground.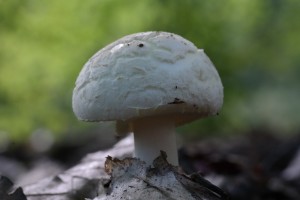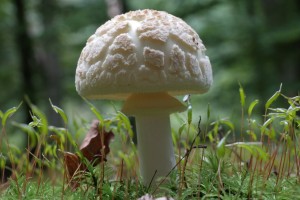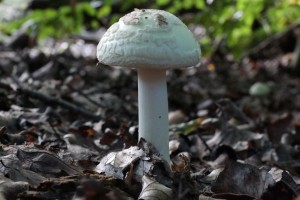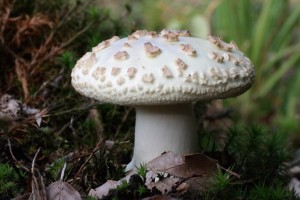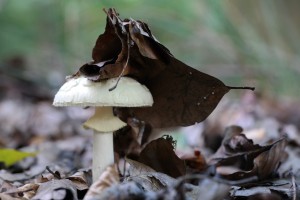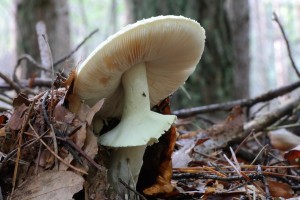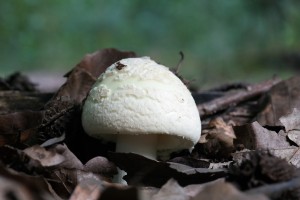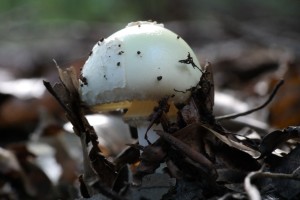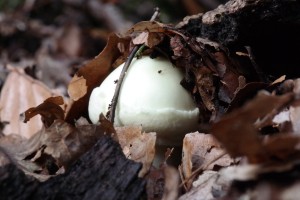 Interesting colors and surfaces attract me as well…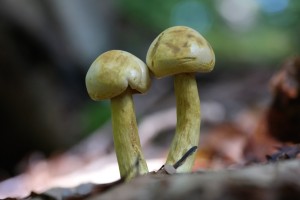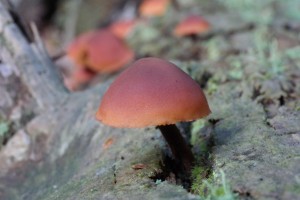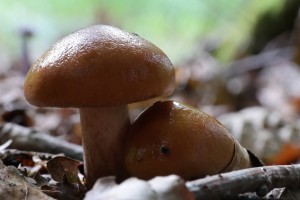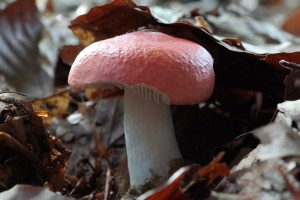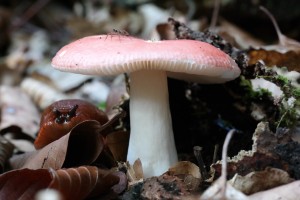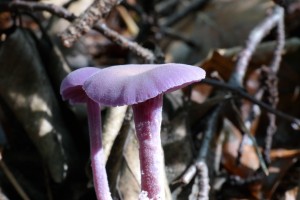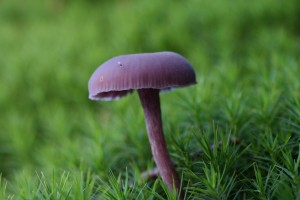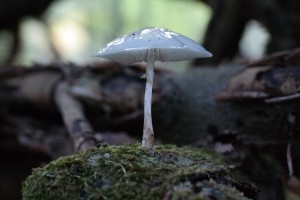 …as bizarre shapes like the geastrum (german: Erdstern).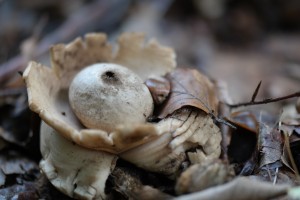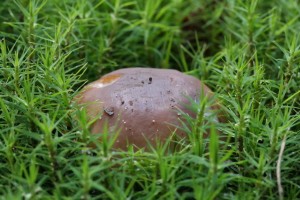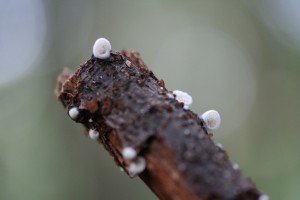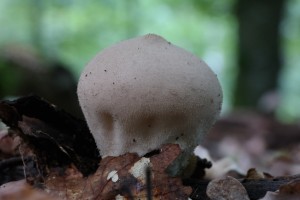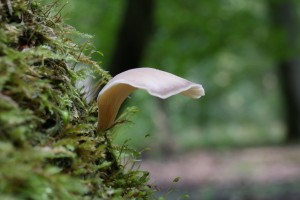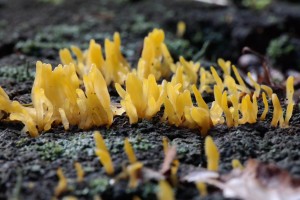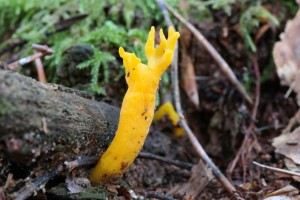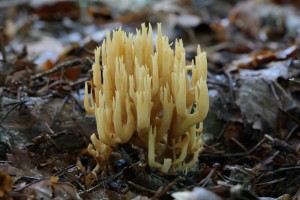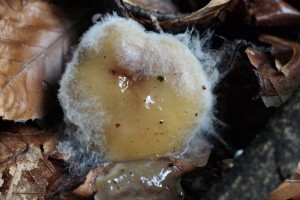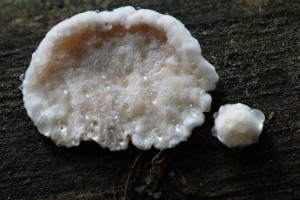 Besides fungi, there are also animals with zero, four, six or even 8 legs.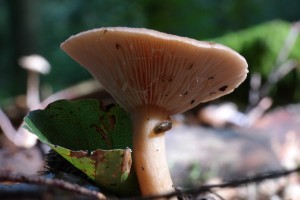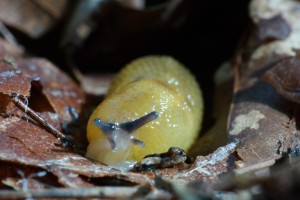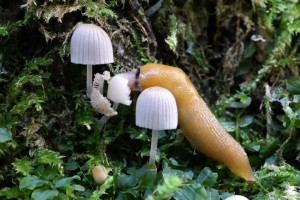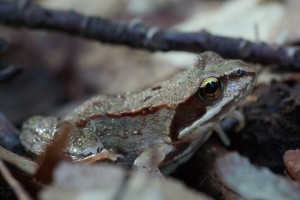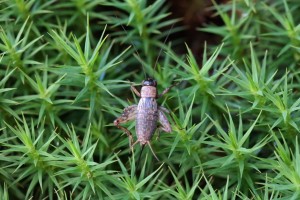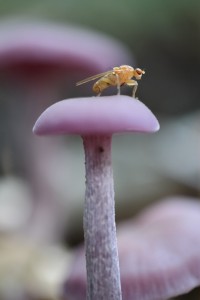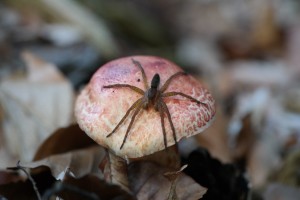 The frog depicted above was a really small one, just about 30 or 40 millimeters (about one and a half inch) in length.
That's it so far. In case you liked it, use your favorite RSS reader to lurk around :) .