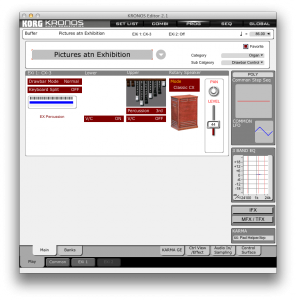 I sold my Hammond XB-1 in favour of the Kronos, but I did regret it soon since the Kronos' CX-3 drawbar organ engine was not its strength.
The free 2.1 release changed this. Korg not only released the software, but also updated the existing factory programs accordingly. As it wasn't enough, they provide 128 newly created signature sounds (aka KRS 06) developed in collaboration with organ players like Keith Emerson, Larry Goldings, Neal Evans, Mike Finnigan, Rami Jaffee, David Jaques, Naoto Nishikawa, Hajime Kobayashi, Takanobu Masuda, Hiroyuki Namba, Martin Ernst, and Andreas Gundlach.
Frankly, the updated CX-3 drawbar organ engine sounds marvellous. And it's all for free. Incredible. Thanks, Korg :) .