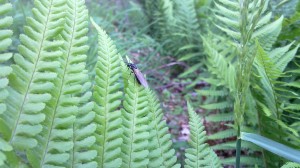 Due to some extra office hours at the end of last week I decided to leave the office a bit earlier today. Destination: Forbach, black forest, by train, with bike.
Obviously it was Flying ant day. The amount of those insects was incredible.
Of course 8 kilometers of incline required a small reward – black forest trout at its very best :) .