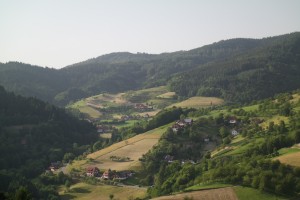 This pentecost was hot. Hot and humid. Saturday, Sunday, and Monday. I revived an old hobby of mine – biking, preferably through some woods. The smell of fresh hay of the fields and rosin of the woods was marvellous, as was the »yelling« :) of the birds.
Frankly, I was content with 10°C less already. So instead of Rhineland-Palatinate, I chose the black forest for today, usually about 5°C cooler than the Upper Rhine Plain. But in Baiersbronn the thermometer was like 34°C still. I guess it was a bit less at Ruhestein.
Still a lot of blooms in various colors are available, and I had the NX30 plus a basic tripod (Novoflex Triopod with the short feet applied) with me. Not exactly a lightweigth package (which I noticed during the steep black forest inclines), but a perfect equipment for a trip like today's.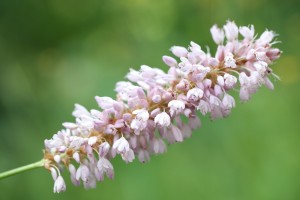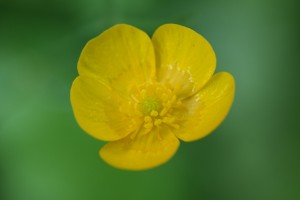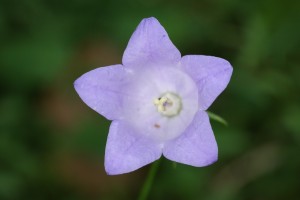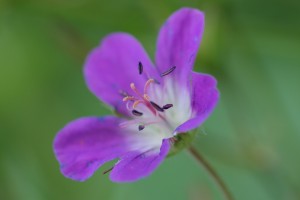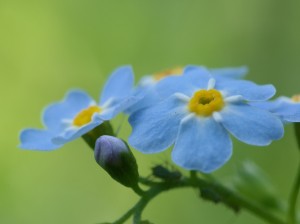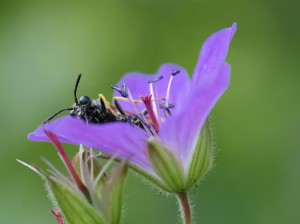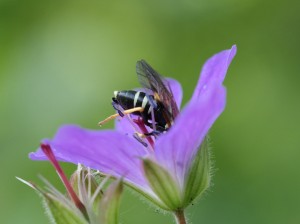 The initial photo was taken with a polarizing filter applied to the 60mm macro lens (EX-M60SB). I guess that's the reason for the blur of the horizon, but maybe it was caused by dust.
The weather forecast shows constantly decreasing temperatures during the next 7 days. I'm curious what the climate at the office (presuming the air condition was not switched on) will be tomorrow.