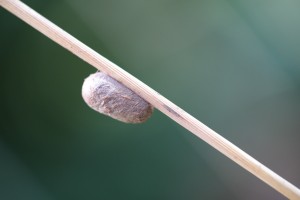 The pupa in the topmost picture and the following flowers have been shot using a Samsung NX30 and the 60mm macro lens (EX-M60SB). Additionally the flowers have been shot using a LED light ring attached to the lens.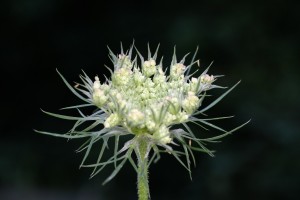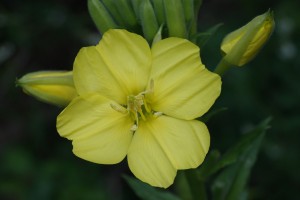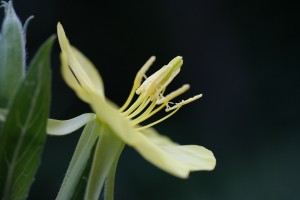 For the lizards I used a Soligor 60-300mm macro lens which I purchased recently. It's a gadget popular during the late 1980th. Its minimal focal distance is about 150 cm, and the reproduction scale is about 1:4,0 (0,25×). Obviously this lens requires manual operation due to the lack of any electronic component. I used it at its maximum extension (300mm), which makes the whole setup a bit unsteady and focussing difficult.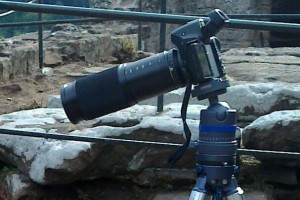 These are the first pictures I took using it, and so far I'm quite pleased.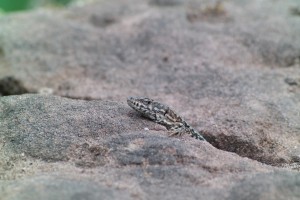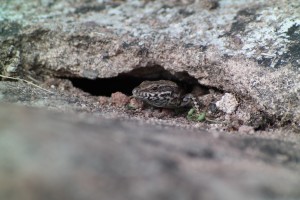 The Samsung NX30 allows to zoom the display when using manual focus mode by pressing the OK button. However, in contradiction to the direct manual focus mode (DMF), pan is not possible. As a consequence, the photographer cannot place the object anywhere else as at the center of the picture. It's really a feature I'm desperately missing.
Despite this minor glitch, the NX30 is a great camera. I did never regret having purchased it.