Several shoes I bought a couple of years ago needed a replacement. Meanwhile I preferred brown color over black, Derbies over Blüchers, and instead of plein models I was brave enough to go for some brogues. The shoes are less formal than the previous ones, which usually is not a problem in the IT business. Actually, I'm still overdressed at most occasions, regardless of the hierarchical level involved. All models are Derbies, except for the loafer.
The first one consists of suede leather, the second of box calf. Both derbies are decorated by winged brogues.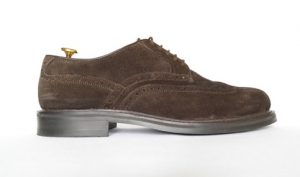 Some would call this one a »Budapester« or »Karlsbader«. I'm not that convinced, since the Budapest shoe consists of futher attributes, e.g. the tip of the shoe almost is kept perpendicular to the ground.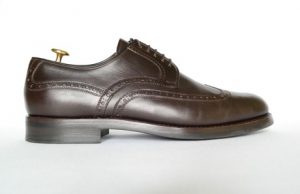 Here's a plein derby. As with the former two, its color is called »Testa di moro« (TdM).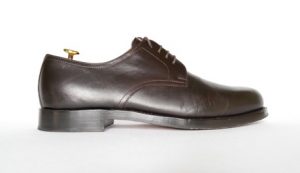 A further Derby, this time in »captoe« style.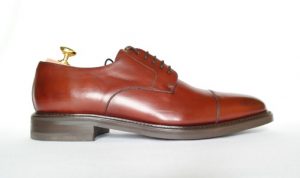 And one more, this time as a quarter brogue with captoe.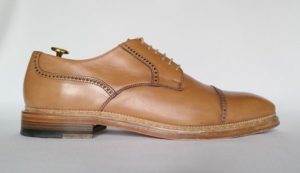 A traditional penny loafer in style of a Wildsmith Loafer. The front portion is designed in the style of a Norway. This shoe in this shape and color just looks that fantastic that I could not resist adding it to my collection.