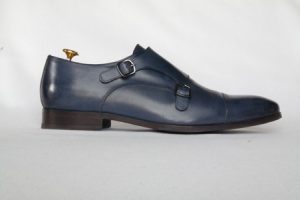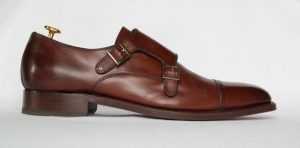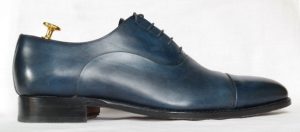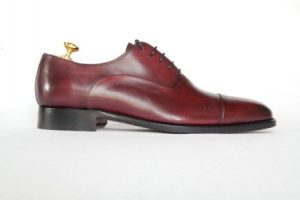 Recently I had to replace some footwear. Due to winter sale I could not resist to afford some further basic models my wardrobe lacked, this time in flamboyant colours.
The first two are monkstraps in blue (stitched construction) and brown (Sacchetto construction). The latter two are oxfords in blue and bordeaux (welt construction). In case you have difficulties to distinguish Oxfords, Derbies and Blüchers, this video may help, especially when it comes to closed and open lacing systems.
What I'm still after is some wholecut. Eagerly waiting for an occasion :) .