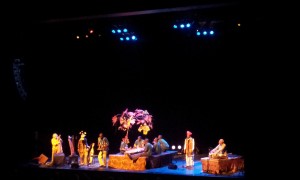 Once again we attended the annual Klangwelten concert which took place for the 27. time this year. Musicians included:
African Heart Beat (Uganda)
Ngau Jau (Borneo)
Jatinder Thakur (India)
Mahindra Khan (Rajasthan)
Rüdiger Oppermann (Germany)
Due to an intense working day, I was a bit late, but we decided to attend anyway and didn't regret. In case you get the chance to visit one of the concerts, do not hesitate.