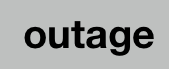 macOS Big Sur is out for about three weeks now. WIFI connectivity still is close to unusable. On 2020-12-28 I tried to improve the situation by following steps A (manually add Google DNS server), B (Adjust Packet Size) and D (reset NVRAM) as shared by DiptimanBadajena. I'm running a simple shell script which checks connectivity by ping. It does not measure the performance of the connection, which also is rather poor. This means, even when the connection is working, internet often is barely usable.
After the abovementioned changes, the amount of outages dropped significantly. But only that very day, and 67 outages still are annoying.
Interestingly, the amount of outages dropped to almost none (3 respectively 13) on two days when I haven't been at home. Appearently the problem shows up only in case the Mac actually is in use (or a user is logged in).
The hint of the abovementioned post to remove VPN software is not an option in my case, since I have none installed on the machine affected.
Since Linux and Windows machines have no problems concerning WIFI (and even Catalina worked), it is obvious that it is a software issue introduced by Big Sur. Still Apple has not provided any update (or at least workaround) to get rid of the issue, and there's no information wether they are working on it at all.