I'm just listening to »amen« (1991) of Salif Keïta (who seems to be related to Aly Keïta). While Salif wrote all of the songs, Joe Zawinul (the guy with the "very short fuse") produced, arranged and orchestrated all tunes. Zawinul mentioned the recording in one of his interviews (german language) as a "must have".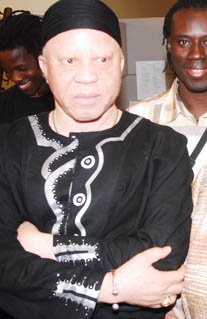 It's a very colourful disk, uniting various styles of traditional music. Besides others, you might find caribbean, french and even greek elements, while the sound remains 100% Zawinul. I already knew »Yele n Na« and »Waraya« as played by the Zawinul Syndicate. The latter one was played at a lower beat than on My People (1996) and is an excellent take. I didn't know any of the other tunes, but immediately liked »Tono« and »Lony«.
The recording gets spiced up by guest musicians like Carlos Santana, Wayne Shorter and Bill Summers. If you are looking for a disk of "world music" at prime quality, choose this one.