I've just seen Lyambiko at Tollhaus. The current band consists of a classical jazz trio (Marque Lowenthal on piano, Robin Draganic on bass and Heinrich Köbberling on drums) plus Lyambiko as singer.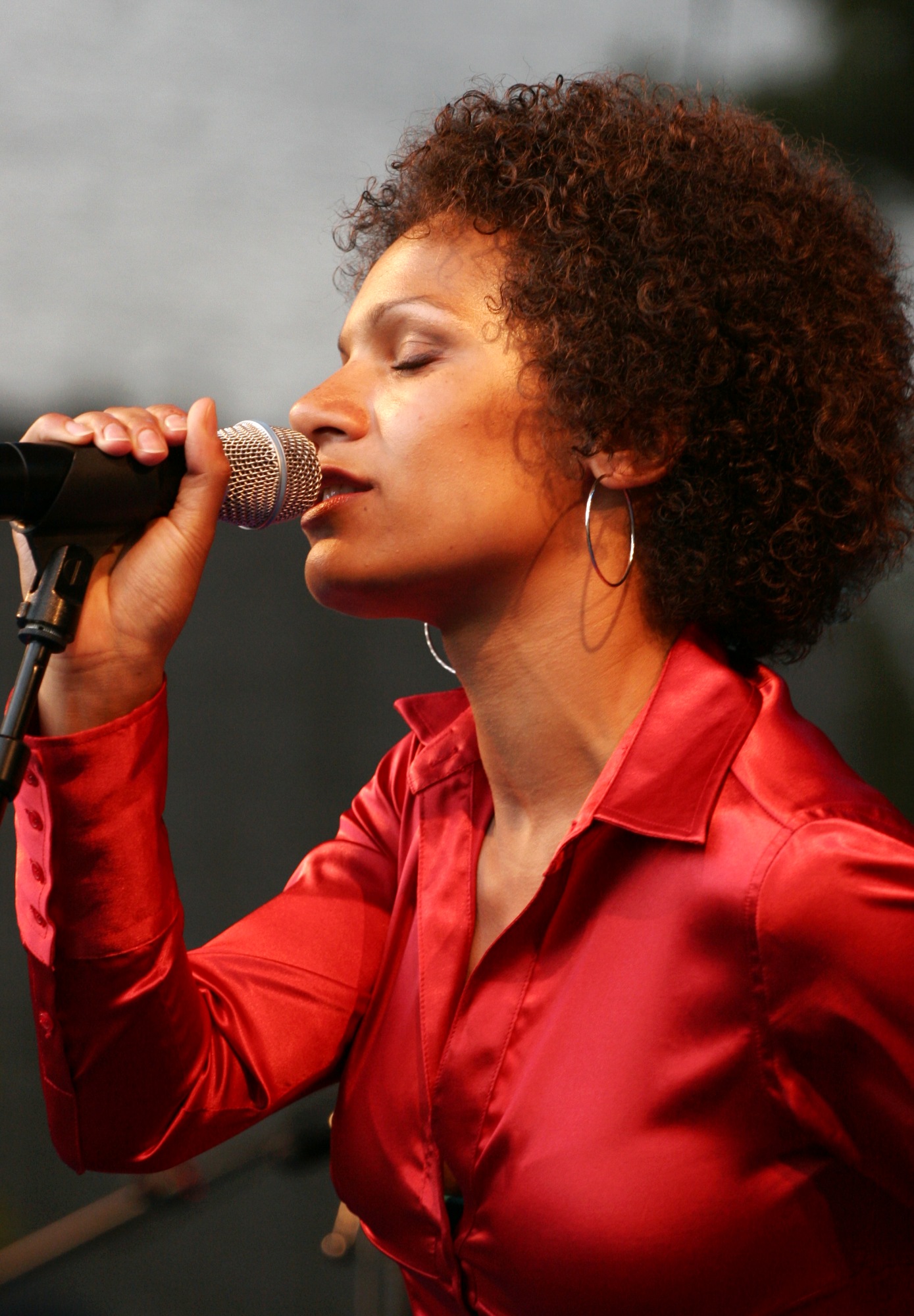 Photo: Alexander Kowalski, CC-by-SA
I didn't know anything about any of the musicians before, so it was a bit risky to spend 20€ "in advance". However, Tollhaus was well crowded, and it was an excellent concert. She really knows how to use her voice in a versatile manner. The rest of the band did a good job as well, playing acoustically all the time (except for the usual mastering and some special effects).
If you like Swing, Latin and Soul, do not hesitate to visit one of their concerts.